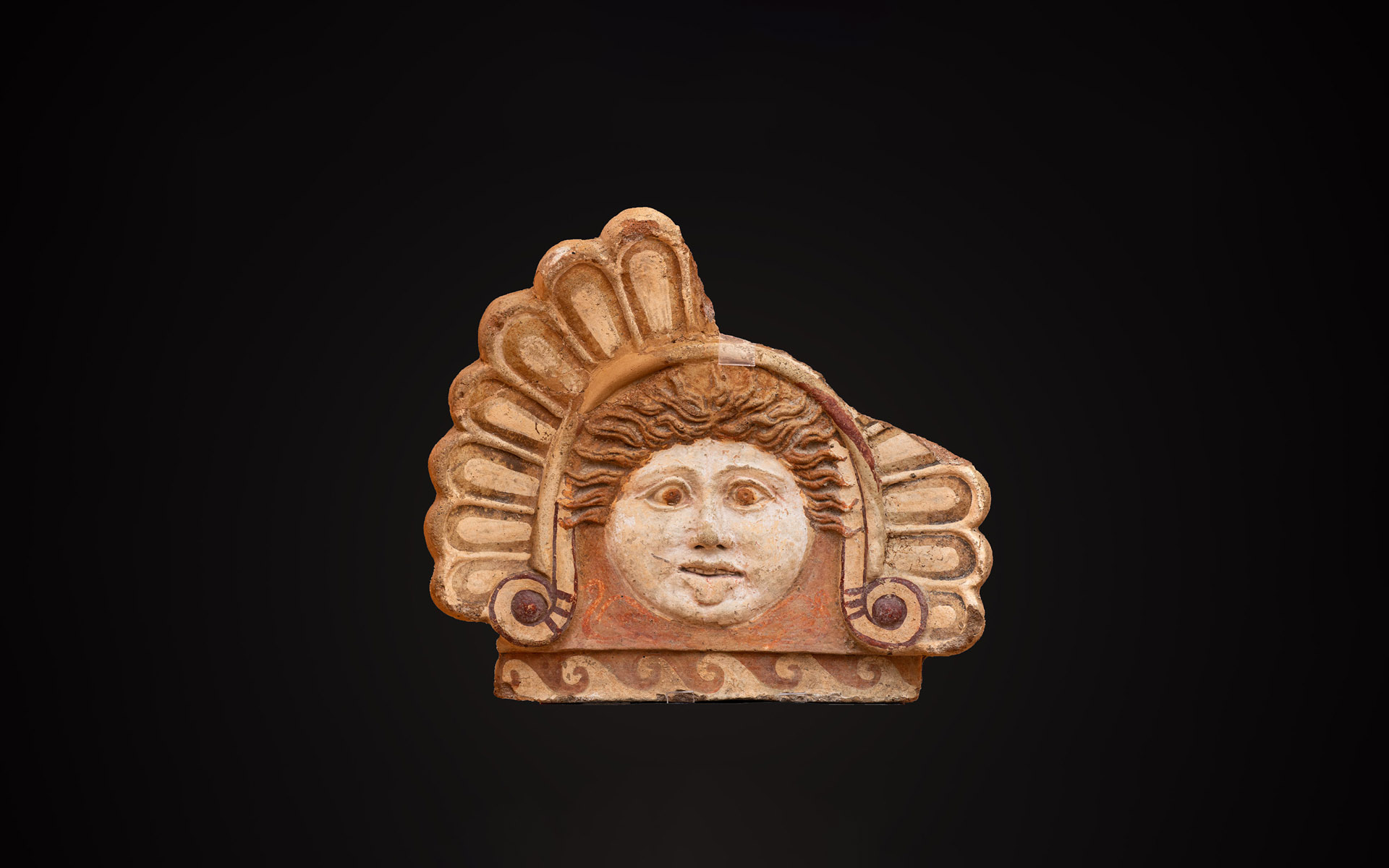 Architectural decoration from the 6th to the 4th century B.C.
Room 6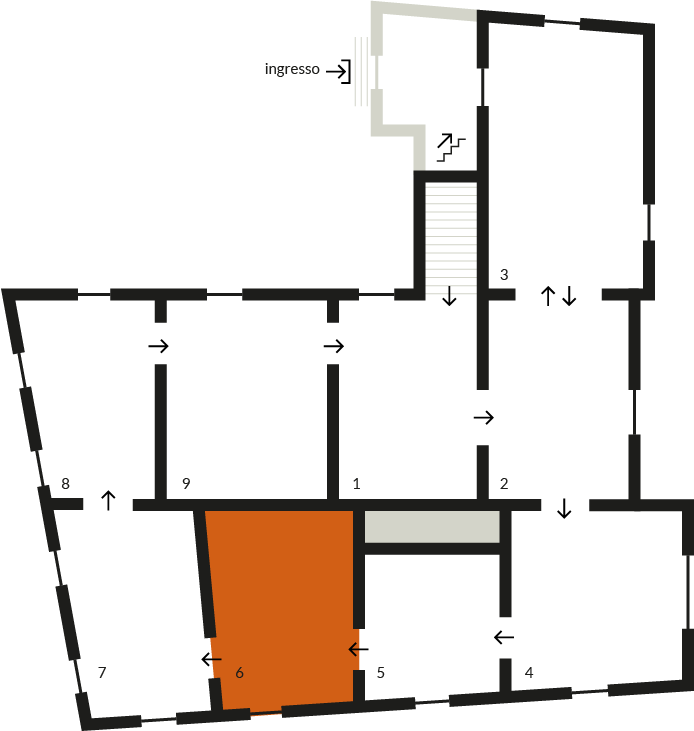 Room 6
Room 6 has a display of the decorative architectural features made of clay which would have originally adorned temples and public buildings situated on the acropolis of Monte Vico and in the Pastola district (Lacco Ameno) which no longer exist. They can be identified as elements of the roof (antefixes, cornices, guttering tiles, acroteria) decorated with painted and carved motifs dating between the early sixth and the fourth century BC. One of the oldest pieces is a lateral sima with interlocking painted decoration and a dripstone in the form of a ram's head (from the Pastola district).
The antefixes (the terminal elements of roof tiles) include the archaic type with the Gorgon's head and numerous examples with a pendulous and straight palmette: the antefix from the necropolis was also attached to the roof tile and was reused for the inhumation burial of a child, consisting of a central palmette circumscribed by a cornice of leaves.
A flat tile from the necropolis has a large band painted black with groups of concentric circles overpainted in white. The simas (the upturned edges of the roof) include a small fragment with painted letters, designed to serve as a guide for assembly.
The acroteria (an acroterion was an architectural feature that decorated the top of the pediments and the roof) include a disc acroterion which still preserves traces of the painted decoration. One acroterion dating to the fourth century BC has a red background with relief decoration and a border painted in brown with palmettes and spirals.
Antefissa
Antefix with head of Gorgon in relief, with serpentine hair in red, frame of leaves and base strip with wave motif spared on the red background, coming from the Gosetti drain, Monte di Vico (Lacco Ameno), datable to the 4th century B.C.