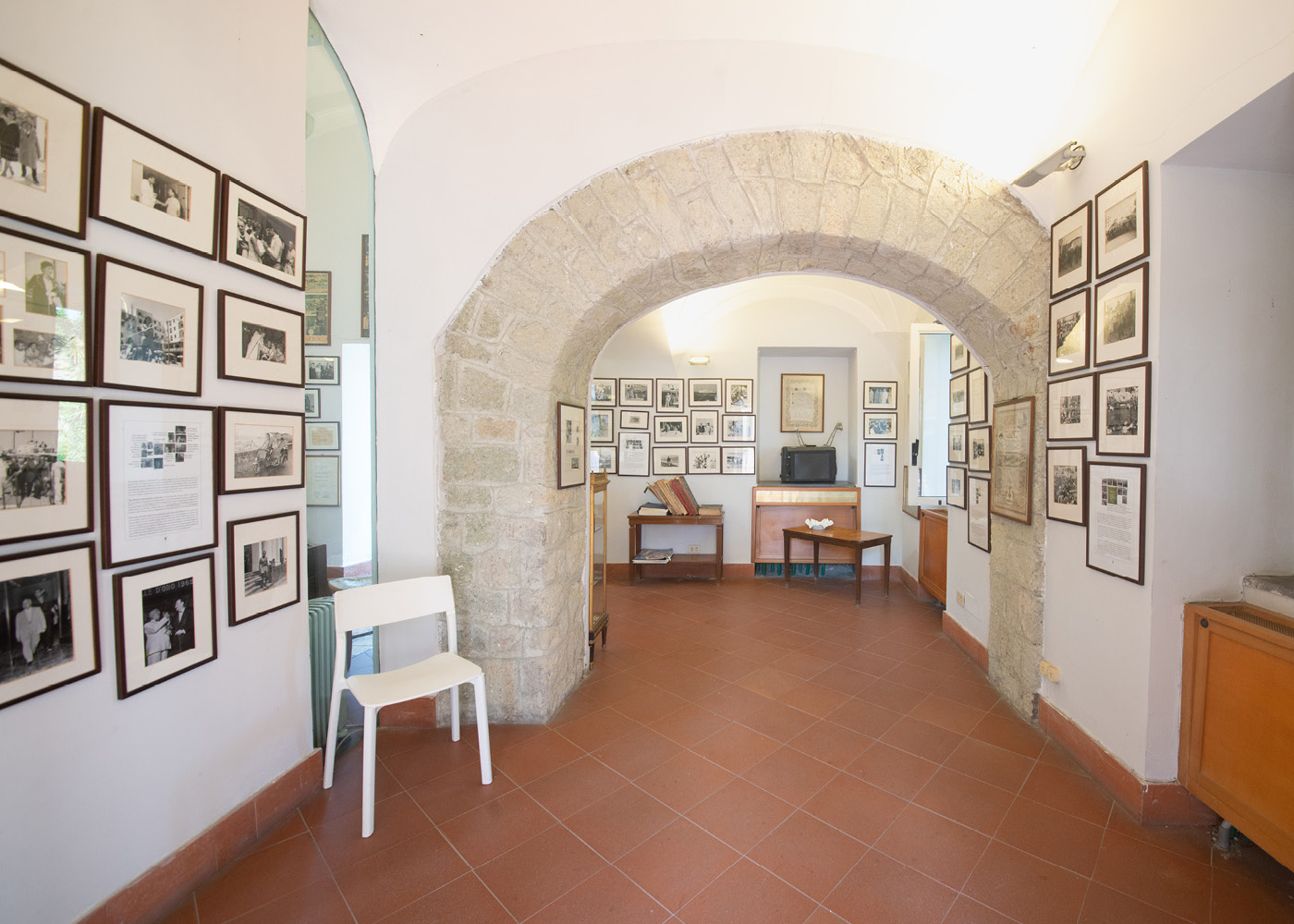 Museo Angelo Rizzoli
The man who loved Pithecusae
Known mainly for his involvement in publishing and cinema, Angelo Rizzoli was one of the last patrons of the arts of our era.
His love for the island of Ischia dates back to the 1950s when, together with other works of restoration, he bought and restructured the entire hillside on which Villa Arbusto stands. He made it his home and a meeting place for Italian and international celebrities from high society and the world of politics. He also bought the old spa situated in the municipality of Lacco Ameno and enlarged it by building the "Regina Isabella", the first luxury hotel on the island. In the space of a few years he succeeded in making his hotel one of the thirty most sought-after hotels in the world, frequented by the elites and stars of the period. A bronze bust of Rizzoli stands in the main square of the town, commemorating the eternal gratitude of the citizens of Ischia.
In 1962 a public hospital was opened in Lacco Ameno. Donated by Angelo Rizzoli and dedicated to his wife Anna, the hospital still plays a vital role in the life of Ischia.
During the tumultuous period of the 1950s, Rizzoli used his publishing empire – film and newspapers – to help boost the image of Ischia. Films entitled "Suor Letizia", "Vacanze ad Ischia", "Appuntamento a Ischia", and "Ischia operazione amore" were part of a broader marketing strategy aimed at promoting the island which was taken by storm by the international jet-set.
The museum dedicated to Rizzoli contains over five hundred photos that document the period during which his initiatives came to fruition, transforming Ischia into a popular destination for people from the world of politics, cinema, journalism, economics and science.