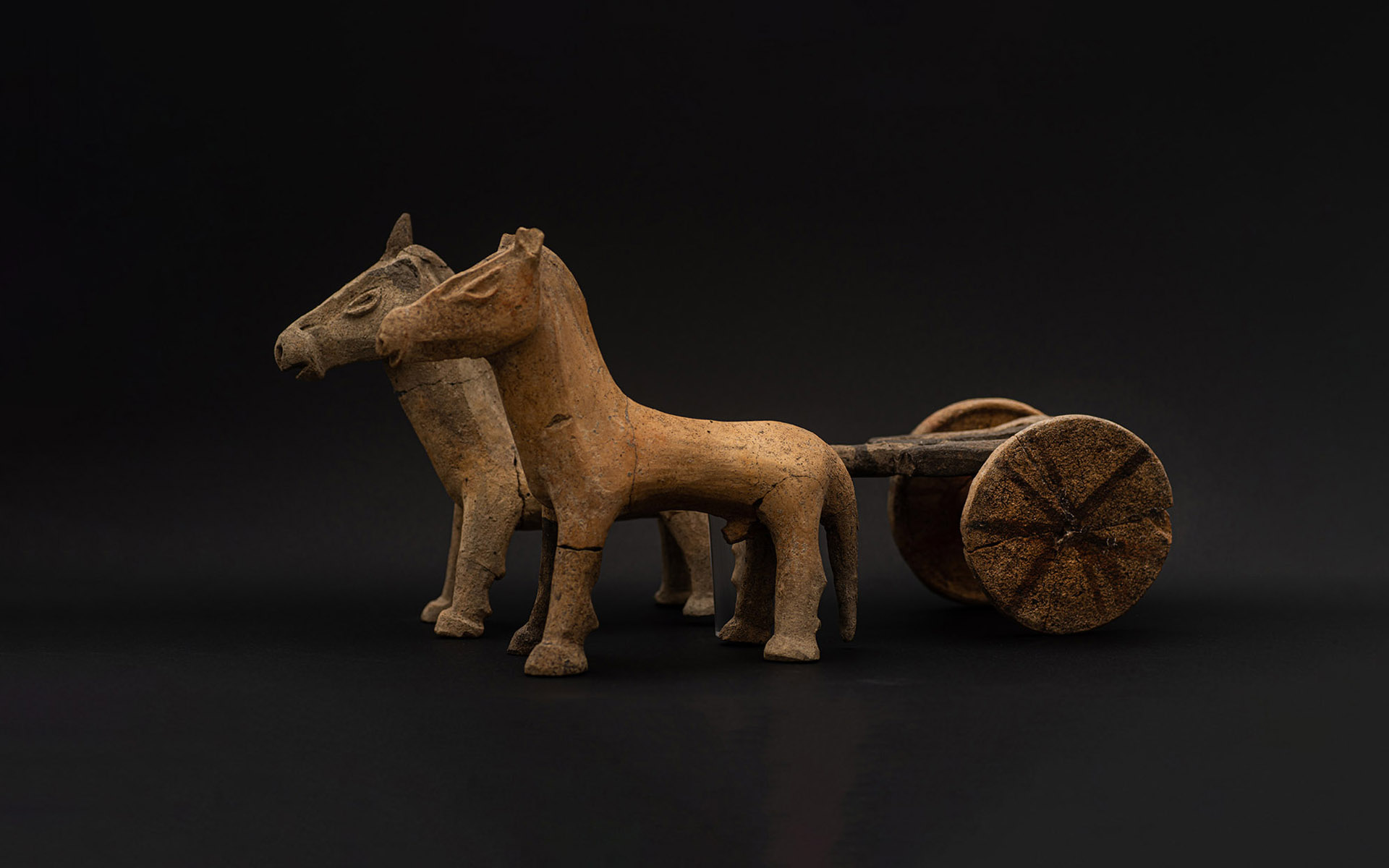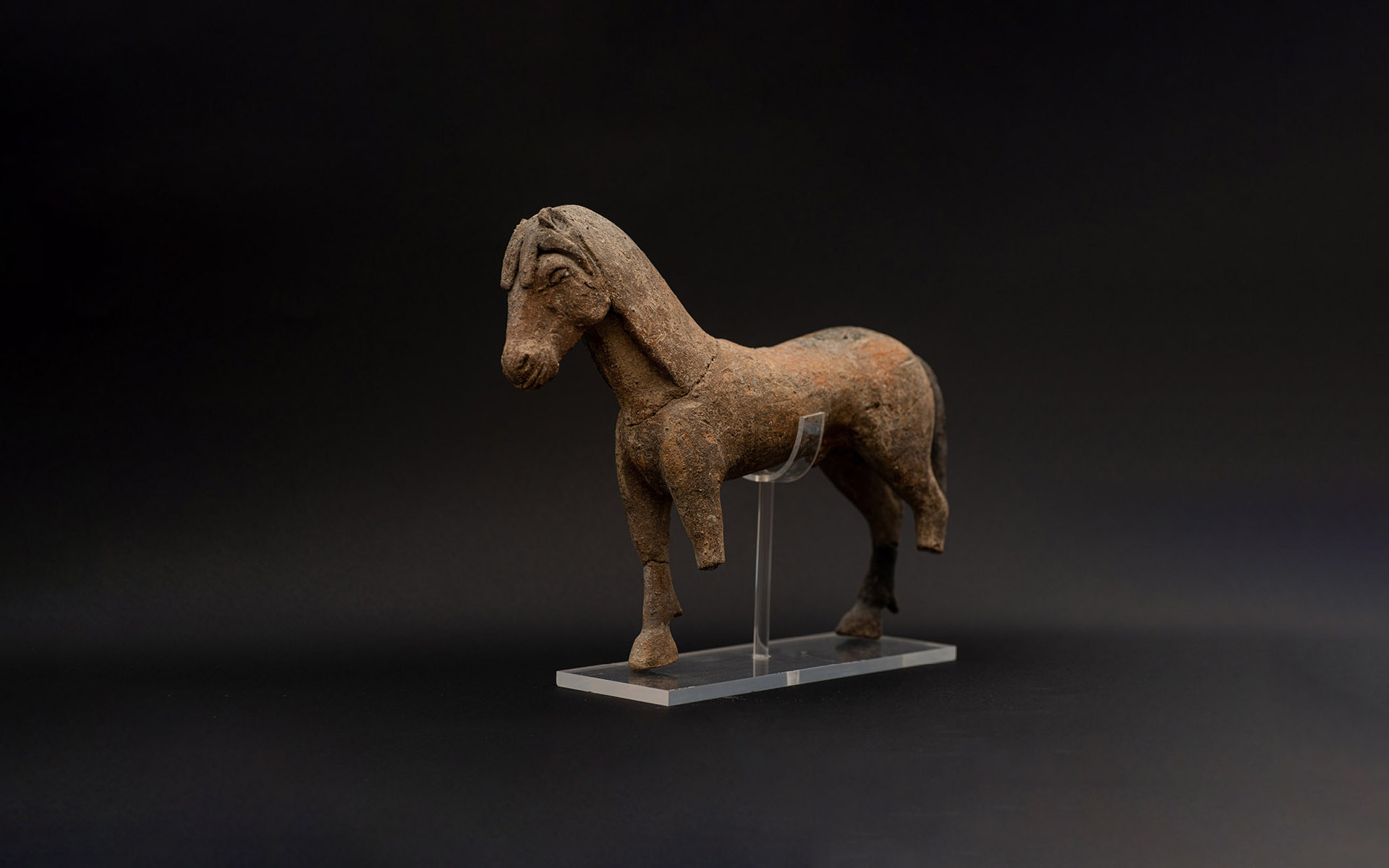 Horse figurine votive offerings
Room 4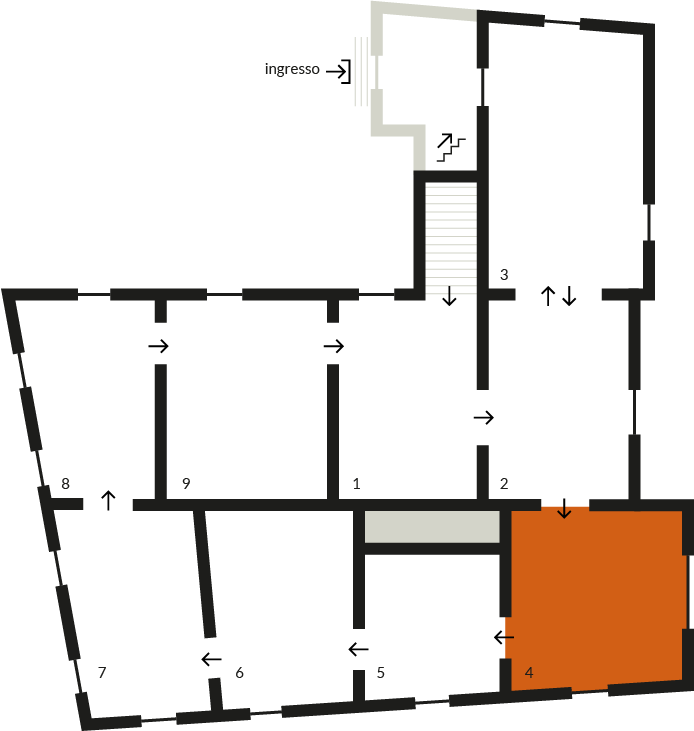 Room 4
In Room 4 the display of material from the necropolis continues with several painted kraters which were made on the island, discovered in fragments: during funeral ceremonies, they were burnt on fires that were separate from the ones designed to cremate the dead and were later placed in several areas of the cemetery together with the ashes from the pyres. These are followed by several inhumation child burials dating to between the late seventh and the early sixth centuries BC, some of which have a rich ceramic grave good assemblage consisting of cups (kotylai) and small perfume and ointment containers (aryballoi, alabastra) made of Corinthian and Italo-Corinthian pottery. Artefacts from tomb 245 include, besides a Corinthian ring aryballos, an unusual ointment bottle in the form of a little owl made in Greece or the eastern Mediterranean and personal ornaments: two bracelets and parts of a necklace made of silver.
One of the highlights of the museum tour is the 'stipe dei cavalli', an exceptional set of clay artefacts discovered in the Pastola district (Lacco Ameno): they consist of small models of ships, individual horses or horses yoked to a chariot, all with details painted in white, red or brown; next to these pieces is an androgenous figure, possibly a deity and a vase with a high support surmounted by figures of weeping women who are depicted raising their hands to their heads. The complex of materials, which includes numerous vases made by different workshops and a series of terracotta spinning tops, is dated to between the end of the seventh and the early sixth centuries BC, and has been interpreted as a votive deposit (stipe) containing offerings to a deity or linked to a form of funerary ritual.
Unguentario zoomorfo
Ointment of Greek-oriental production in the shape of an owl, coming from Tomb 245, datable to the end of the 7th – beginning of the 6th century B.C.
Carretto fittile
Terracotta group consisting of two horses with cart, with traces of the painted decoration, datable to the end of the 7th century B.C. found in Pastola (Lacco Ameno), among the materials of the so-called "Stipe dei cavalli".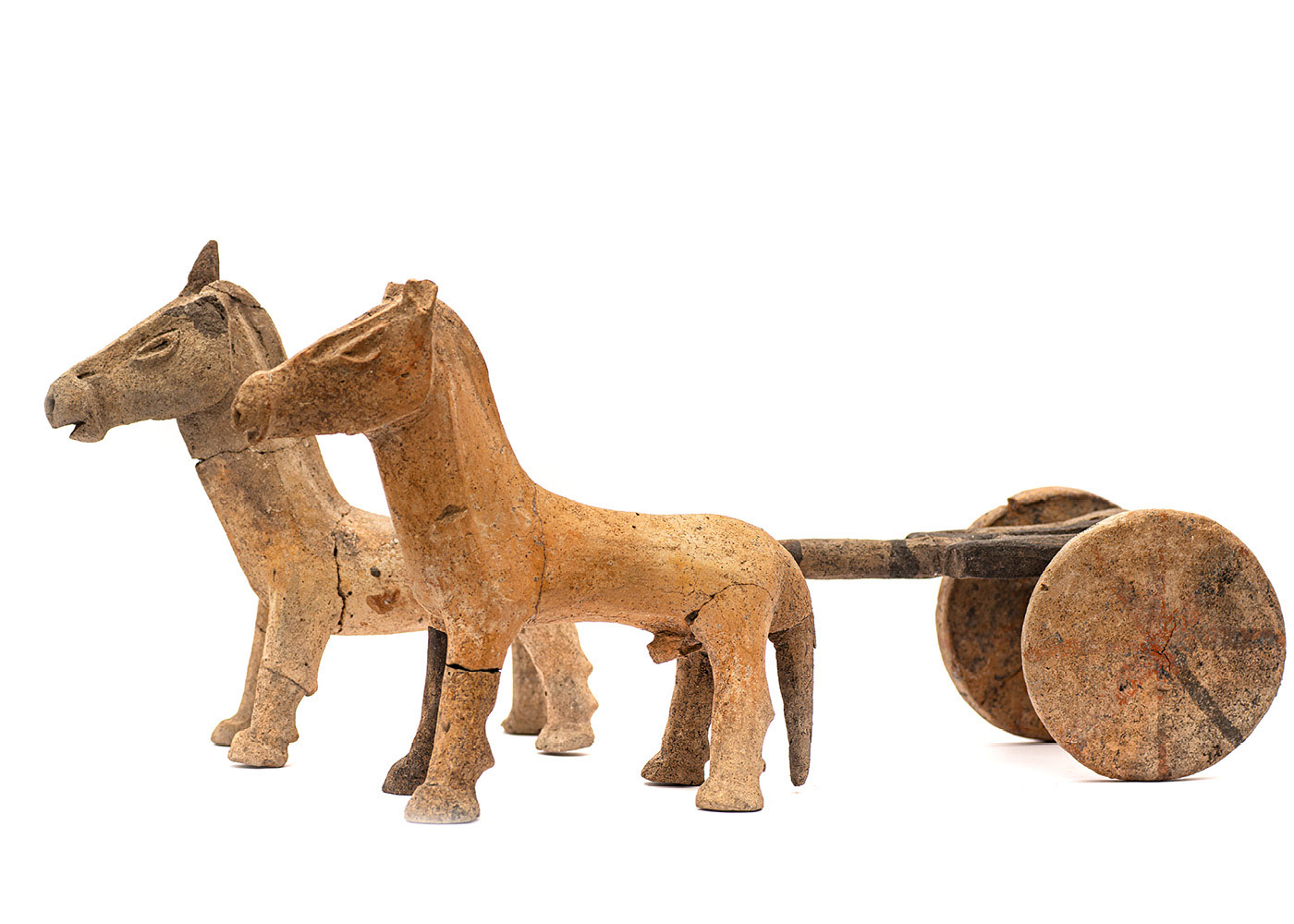 gallery